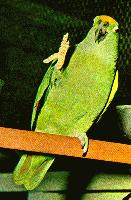 This is Duke... He is a Yellow Naped Amazon. And the third best talking bird in the world. He is saying "Hello!!"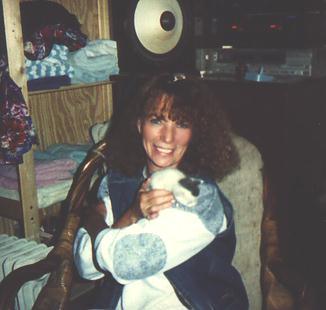 This is me, evelyn with my Molly cat! She is all grown up now....but I'm not!!! :-)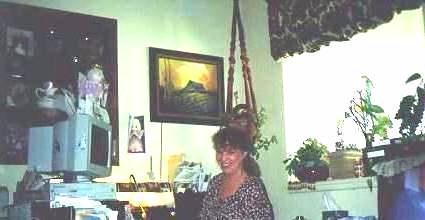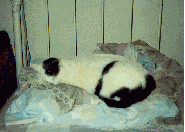 My Molly baby loves my pillow...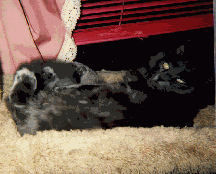 I bet I can read Manners mind..."Go away...can't you see I'm trying to get some beauty rest?!"

You know...if cat's aren't sleeping they are usually in the windows...sometimes they are doing both...looks like Molly just got up ~:-)