<"right">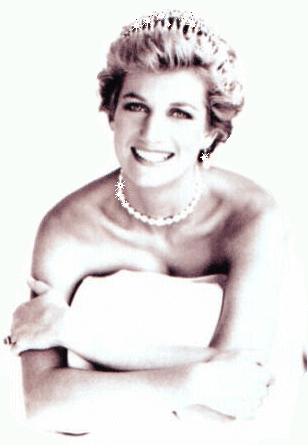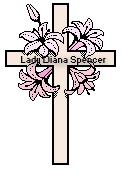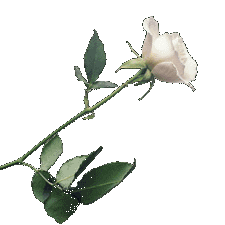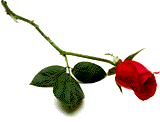 "Nonprofit quality care for the terminally ill for over 15 years."

We understand the special needs--medical, physical, psychological,

financial, family, spiritual--of those facing death, and offer a
comprehensive program of care and support for them and the people



who care about them. Our team includes physicians, nurses, nurse aides,

social workers, chaplains and volunteers. Hospice Care helps enable people

of all ages, religions, lifestyles, backgrounds and economic classes to

achieve closure in their lives with comfort and dignity. The mission of
Hospice Care of Broward County, Inc. is to provide quality hospice care



for residents of Broward County diagnosed with a life limiting illness

and supportive care to their families and significant others
regardless of ability to pay.



Now to serve Dade County as well! Hospice Care of Broward County, Inc.,


has been approved to expand its services into Dade County as of January 1, 1998,
which will be accomplished through its newly created affiliate,
Hospice Care in Dade County, Inc.
Hospice Care of Broward County, Inc. is fully accredited by


The National Joint Commission for the Accreditation of Healthcare Organizations (JCAHO).
Hospice Philosophy and Basic Information Hospice Care and
The Primary Physician Volunteers Camp Coral





- A Special Camp For Grieving Children


Bougainvilla - Hospice's own Residence
for Folks without Resources A.C.E.S.
- AIDS Counseling Education and Services


Helping Us Help Others--Keeping Hospice
Going with a Donation JCAHO Accreditation
Hospice Regatta '97 - Special Event Links to
Other Sites of Interest Hospice Care of
Broward County For Referrals, Admissions,
& Information call:
(954) 467-7423 in Broward or (800) 372-1757 in Dade

You may e-mail Hospice Care of Broward
County or Hospice Care in Dade at hospice@safari.net



ANGEL NETWORK



Our mission at Edmarc Hospice for Children is to serve families with children
who have a life-threatening illness. We understand that just as a sick
child bears a special burden, so do the parents and siblings.
We are dedicated to helping every member of the family
-- through home health care, hospice, and bereavement support.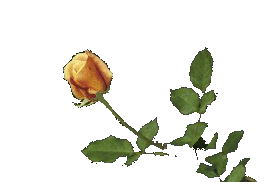 HISTORY OF EDMARC HOSPICE FOR CHILDREN

In 1978 Dr. and Mrs. Allen Hogge of Suffolk, Virginia searched for supportive
services for their terminally ill son, Marcus. There to help them was the
Suffolk Presbyterian Church and its minister, Reverend Edward Page, himself
terminally ill with cancer. Together they found ways to provide hospice services
to children in their community. Ed Page died shortly after start-up funding from
the Presbyterian Church was acquired. Later that year, Marcus died peacefully
at home. Edmarc is named in memory of these two special people.
Marcus Hogge
Reverend Edward Page

Canada NewsWire Attention News
Editors/Health Reporters:

FIRST EVER HOSPICE/PALLIATIVE CARE SUMMIT IN CANADA
PUBLIC AWARENESS AND DISCUSSION
ABOUT ETHICAL QUESTIONS - TWO ISSUES IDENTIFIED FOR ACTION
MISSISSAUGA, Ont., Nov. 10 /CNW/
- Public awareness and discussions about ethical issues


such as euthanasia were among actions identified to move
the hospice and palliative care movement forward,
at the first ever Hospice/Palliative Care Summit in Canada.
More than 60 delegates from across Canada joined forces this
weekend to examine the current state of hospice and palliative care.



``Demand for hospice and palliative care is growing rapidly,''
says Linda Lysne, Executive Director,
Canadian Palliative Care Association.
``We want, and need to see hospice and palliative care gain
more prominence in our healthcare system. The action plans
developed this weekend will further our cause."



During the working sessions, delegates developed seven
aggressive action plans to improve access to quality hospice
and palliative care in Canada.
The seven action plans are:

-1- Development of a comprehensive program to influence public
awareness, policy development and funding;
-2- Maintain and enhance the quality of hospice/palliative care
by enacting consistent standards, increasing the
number of certification programs and incorporating
palliative care into educational programs;

-3- Clarify and articulate a common, single vision for
hospice/palliative care in Canada;
-4- Engage in, and enrich the debate, on ethical issues
related to end of life;
-5- Develop models to facilitate seamless care among
the wide range of community services;
-6- Provide support and education opportunities for
caregivers;

-7- Increase public and professional education Hospice
and palliative care are very significant, but often
unrecognized forms of healthcare.


They integrate practical, emotional, spiritual and medical support for
terminally-ill patients and their caregivers. As healthcare and social
services are restructured, the need for hospice and palliative care is
growing rapidly. Today nearly three million Canadians care for someone
with a long term health problem. In the next 10 years, the number of
Canadians 65 and over is expected to increase by almost 20 per cent.
However, awareness of hospice and palliative care is low. In a recent
survey, only half of Canadians had heard of hospice care and only
30 per cent could define it as care for someone with a terminal illness.
Participants at the summit represented a diverse group of stakeholders
including consumers, volunteers, associations, health professionals,
government and champions of the cause.
&nbsp

The three day conference was funded by The Glaxo Wellcome Foundation.
Glaxo Wellcome is a Canadian leader in the research and development of
new medicines. In January 1997, employees of Glaxo Wellcome selected
hospice/palliative care as their charitable cause. A list of conference
spokespeople is attached.
Hospice and Palliative Care Spokespeople:
The following individuals are available for media interviews;


Dr. Ina Cummings
Queen Elizabeth II Health
Science Centre
Palliative Care
Halifax
(902) 473-2878


Dr. Jacq ueline Fraser
St. Paul's Hospital
Palliative Care Unit
Vancouver
(604) 682-2344
x. 2297


Dr. Bernard Lapointe
Royal Victoria Hospital
Palliative Care
Montreal
(514) 843-1539


Linda Lysne
Canadian
Palliative
Care Assoc.
Executive Director
Ottawa
1-800-668-2785


John Flannery
Casey House Hospice
Executive Director
Toronto
(416) 962-7600


Janet Napper
Hospice Association of Ontario
Executive Director
Toronto
(416) 365-1793


Eric Young
E.Y.E.
President
Toronto
(416) 967-1034


Richard Pringle
Glaxo Wellcome Foundation
Vice President
Toronto
(905) 819-3000

For further information:
Tara Addis/Janet Ko, Glaxo Wellcome, (905) 819-3000
Dan Bobbie/Kimberley Carkner, DBA Communications,
(416) 591-7783 GLAXO


LINKS:









This Hospice Care Ring is owned byEvelyn(a.k.a."Manners")




Want to join the Hospice Care Ring?




[Skip Prev] [Prev] [Next] [Skip Next] [Random] [Next 5]




[List Sites]